Heal Your PC –  Home & Business Computer Repair
We recently featured one of our partners,  Heal Your PC here on the Media Crush site – Click Here for the post. We keep up to date on tips and services and wanted to pass along some of the recent posts we found useful on the Heal Your PC blog.
Find out more about their complete line of services by simply visiting their website at http://www.healyourpc.com.   Heal Your PC, provides computer repair services.   They come to you and fix your computer where it lives.  Chances are if you live in Billerica MA, Boston MA or Burlington MA, your have seen their van.
Award winning On Site Computer Repair for home and businesses!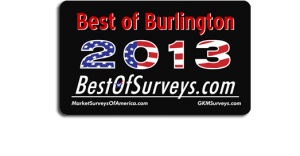 For  $89.00 * We will:
Scan for Viruses and Spyware

Check Hard Drive Errors

Analyze & Defrag Hard Drive

Remove Temp Files

Speed up Start-up Process

Update Windows

Strengthen your Security Settings
* Up to 90 minutes
Rogue Security Programs – Beware!
Rogue Security Programs – Defined
A Rogue Security Program is software that appears to scan and detect malware or other problems on the computer, but then attempts to dupe or badger users into purchasing the program by presenting the user with intrusive, deceptive warnings and/or false, misleading scan results. Rogue Security Programs typically use aggressive, deceptive advertising and may be installed without adequate notice and consent, often through exploits. Some programs hold your computer hostage until you pay; others can embed other malicious miscreants in your computer. Avoid them at all costs; do not fall for their pitch.
Close Encounters of a Rogue Kind
Should you encounter a Rogue Security Program there are a couple of things you can do. Obviously, it depends on if the machine is actually infected, or if they just get a dialog box from their browser stating they are infected.
There are two scenarios:
The user sees a window that is rendered in their browser, which wants them to install the rogue.
The user has already installed the rogue and needs to remove it from their machine.
In the first case, yes, the user should shut down the browser by pressing ALT F4 several times; you can get out of that loop.
In the second case, they would follow the following steps:
Power off the computer by prssing in the power button for 20-30 seconds until the computer is off
Reboot into Safe Mode
Run a Deep Scan with Anti-Virus Software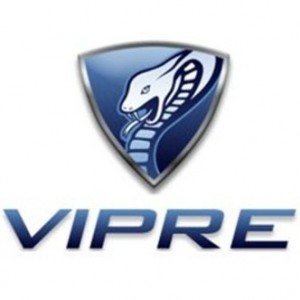 Heal Your PC recommends VIPRE Anti-Virus because:
It is economical to purchase and run ( very fast using low system resources)
Supoort is US based
They will clean your infected PC for FREE!
Free Malware Removal by VIPRE Support
Malicious software is tricky and sometimes, these critters get through all your layers of protection. However, did you know that we will remove malware that has gotten into your computer for free?
Get you free 30 day trial of VIPRE today-  http://www.sunbeltsoftware.com/home-home-office/vipre/Download/
Losing Battery Power with your Laptop?
Laptops are designed to run on battery NOT being plugged in all of the time. The battery will never discharge and will eventually lose the ability to recharge. You should plug in your laptop when the low power level warning is on ( between 10-15 of the charge remaining) If the battery will not charge it can also be a defective charging unit.
Inside Tip– You can run your laptop with the battery removed and the laptop directly plugged in. This is how we test the power connection between the battery and the electrical connection.
Enjoy fantastic customer service and top of the line tech- On site Computer Repair – Yes they make house calls to local businesses and homes – Peace of mind and quick turnaround.
Call Heal Your PC today – 781 – 589 – 6633!