Frank Magliochetti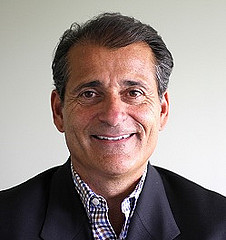 Parcae Capital offers personalized investment banking services for emerging growth companies. We specialize in finding companies which have leading edge technology, services or intellectual property in the healthcare, media and alternative energy space. We assist both public and private companies in preparing to raise private and public capital for all phases of growth. Parcae Capital also offers comprehensive assistance in mergers, acquisitions and related services. Our work out group specializes in business restructuring and recapitalization.
Parcae Capital Corporation Mission Statement

Parcae Capital seeks to develop long term relationships with  clients by aiding them in the execution of their business strategy.  Frank Magliochetti team of professionals provide the highest quality of service to become a valued extension of a client's business armaments in solving real life business issues.
Parcae Capital Corporation  adds value to their client companies by helping them with various forms of financing, restructuring and merger advisory services all of the highest quality. Frank Magliochetti has put together a team of professionals who have the industry experience, knowledge and relationships needed to successfully advise and guide growth companies as well as a company which is experiencing liquidity issues.
Our Philosophy at Parcae Capital Corp
Parcae's philosophy on client selection is quite simple and it is what separates Parcae Capital from the rest.  Frank Magliochetti  takes great strides to ensure that Parcae only works with high quality management who are committed and who represent a company of the highest quality where they cultivate innovative  spirit and culture.
They do not believe in the practice whoever has the most clients win, they do strongly believe in having the right amount of clients where they can provide the highest level of service without compromising their principles of being value added in the process in which they are engaged.
Parcae Capital can aid the struggling company in restructuring its balance sheet to preserve operations and enhance cash flow, allowing the company the required time to recapitalize its operations.
This may come in the form of pre bankruptcy management to a full work out situation.
Parcae Capital has the professionals with the requisite experience to come in and have an immediate impact on the company, its employees and its operations. The interdisciplinary experience of their professionals allows them to offer creative analysis and implementation services in a variety of assets, sales, corporate divestitures and capital and balance sheet restructuring.
Services include identifying and analyzing restructuring opportunities, negotiating terms and conditions, implementing asset purchase and sale agreements.
Parcae  adds substantial value to their client companies through merger and acquisition advisory services. They help facilitate and structure accretive transaction that bring substantial shareholder value.  Frank Magliochetti's team of  professionals have the industry experience, knowledge and relationships needed to successfully advise and guide companies through the maze of M&A.
Media Crush is proud to have engaged in a digital branding and marketing program with Frank Magliochetti and his team at Parcae Capital.