Overlooking the Business Battlefield with Joe Petrowski-

One of our favorite shows on the UR Business Network airwaves is " Overlooking the Business Battlefield – Strategy Infrastructure Personnel Execution" hosted by Joe Petrowski.    Joe's podcast is always informative, current, relative and with strong grounded opinion.  Take some time out of your busy day and listen to one of Joe's entertaining podcasts.
Joe takes on everything!  Take a look at this sample  list of shows:
For all of Joe's shows please click the link below to head to UR Business Network's Official page:
http://urbusinessnetwork.com/category/overlooking-the-business-battlefield/
Joe is about ready to turn on the pumps for Gulf Oil again!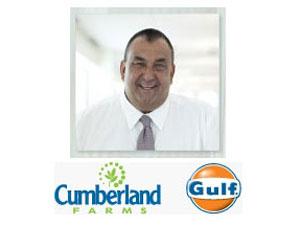 The following is sourced and aggregated from The Boston Globe for the complete article please see the official post at the link below:
https://www.bostonglobe.com/business/2015/06/11/cumberland-farms-said-selling-its-gulf-oil-business/X3r4ydhzAjzLAIrVq19vyL/story.html
Cumberland Farms is selling its Gulf Oil wholesale fuel distribution business to a Boston private equity firm for more than $800 million, a person involved with the deal said.
The buyer is ArcLight Capital Partners, which specializes in energy businesses and has invested $13 billion in companies since its inception in 2001. ArcLight has retained Joe Petrowski, the former chief executive of Gulf and a longtime energy industry veteran, to help with the business.
ArcLight did not return a call seeking comment Thursday, but Petrowski said that, "Gulf is a great collection of assets and a tremendous group of people. I know there are many firms that would be interested in it."
Cumberland Farms said it does not comment on "ongoing strategic and operating matters." But the person involved in the deal said Cumberland Farms is selling the petroleum business to concentrate on upgrading its convenience stores, which total nearly 600 outlets in eight states.
The story was originally sourced from Convenience Store News:
http://www.cspnet.com/mergers-acquisition-growth/mergers-acquisitions-news/articles/petrowski-returning-gulf-oil
More About Joe:
Joseph Petrowski is the Founder and Managing Partner of Mercantor Partners, an investment firm and management team working with Arclight Capital of Boston to undertake investments in downstream energy and retail convenience stores. Petrowski is a member of the Board of South Jersey Industries (NYSE ticker symbol: SJI), a publicly traded natural gas utility and national energy merchant. Petrowski also serves as a Board member for the Society of Independent Gasoline Marketers, Claremont McKenna College, Boston College High School, Trinity Catholic and on the advisory council of the Boston Federal Reserve. He graduated Cum Laude from Harvard College in 1976.
Prior to forming Mercantor Partners, Petrowski served as Chief Executive Officer and a member of the Board of Directors for Gulf Oil L.P. and Cumberland Farms, Inc. from 2005 through 2013. During his time as CEO, the company achieved record earnings and increased the Cumberland Farms retail store count to 700 and Gulf branded locations to 3,500. When Petrowski left the The Cumberland Gulf Group, the company was ranked by Forbes magazine as the 13th largest privately held company in the USA with $15 billion in annual revenue and over 7,000 employees.
For more Podcasts on Business and Industry please visit UR Business Network at
http://www.urbusinessnetwork.com