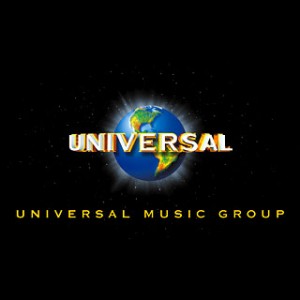 ::

Background
Universal Music Group (UMG) is the world's leading music company and is comprised of two core businesses: recorded music and music publishing.
The company discovers, develops, markets and distributes recorded music through a network of subsidiaries, joint ventures and licensees in 77 countries, representing 98% of the music market. UMG also sells and distributes music video and DVD products, and licenses recordings, encouraging the legal distribution of music online and over cellular, cable and satellite networks.
::

The Objective
Media Crush has an ongoing relationship Universal Music.  Universal Music uses the Media Crush Enterprise of Site Clusters to ensure a targeted multi-layered demographic for release of new products and concert news.
::

The Strategy
Use the Media Crush Ad Network Enterprise to release and brand new products and advertise its artist's local concerts.  Media Crush uses HMP's – Hosted Marketing Pages for each project to drive search using maximum real estate. Media Crush drives product lead generation, ticket sales, search marketing and brand awareness.
:: The Value Add
Media Crush's archives each HMP to continue to drive lead generation, search engine marketing and branding. Media Crush uses its regional database for product and ticket giveaways to increase brand awareness.
::

The Results
Media Crush continues to succeed in its work with branding Universal products and promoting its artists shows.  Notable recent projects:  The new  House of Blues launch week Hoobastank concert, Kevin Rudolph's debut single featuring Lil' Wayne " Let it Rock " as well as his solo full length release, and the Nirvana live DVD " Life Takes No Prisoners" upon the passing of the 15th Anniversary of Kurt Cobain's passing. Media Crush frequently works on projects with Universal Music.