-Google Must 'Forget' Unfavorable Search Results in Europe
-Users Request Content Removed – Google Complies?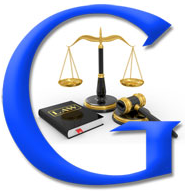 Yes, you read correctly, hold on though this is happening in Europe.  I originally heard this on NPR about a month ago and have read numerous posts and articles on this and just haven't stopped wondering how on earth this may effect Google here in the United States.
Media Crush has been providing brand management and mitigation services for about ten years now, this means we have seen the advent of businesses like Reputation.com come into the space claiming to be the panacea for all brand management, mitigation and pro-activeness.  These band aid solutions with standardized set fees and programs offer very little customization or personalization, this is understandable enough, at their price points they do very little to personalize the experience or offer the peace of mind and communication these businesses or individuals are seeking. Then of course we have witnessed the ongoing predators who serve up healthy doses of  doom and gloom and use fear tactics to scare the living daylights out of  businesses and even worse than that individuals suffering from media crisis of all sizes and concerns in hopes of getting a healthy payday to "make it all go away".
With the information of Google now removing content at the request of users my phone has been ringing off the hook.  Please everyone settle down.  The hopes of this happening in the US is just that H O P E.  There are endless constitutional questions that come into play here. Rightfully so?  That's up to you, hmm not really….
Free Speech, Censorship, Freedom of the Press…are we ready to abandon these for certain circumstances?  Are those who are suffering from legacy newspaper articles or other digital content to be excused?  Will that content now simply be deemed digital debris? Will mass exoneration occur?  Has the business or individual corrected a situation, aged to regret something done or associated with; the endless hapless youths caught on compromising video or photographs, has a situation reversed and now been found to be innocent or how about those simply wrongfully attacked and then found themselves being piled upon in a digital nightmare.  How are these search results going to be vetted – this is where this is heading – at least abroad.

Please keep in mind the actual content on third party sites is not being removed – Google has no control over those sites. This may make the SEO services a lot more interesting for the negative search disrupters profiting off of the affected.
Here is the criteria cited for content removal:   "appear to be inadequate, irrelevant or no longer relevant, or excessive in relation to the purpose for which they were processed and in the light of the time that has elapsed."
Really?  Who and how is these calls going to be made?
We will keep our readers updated as more information becomes available- in the meantime, here are some interesting posts for you to consider.
Here is an excerpt of the article from AP:   It is a just the facts please uninspired report of what is being done.
AMSTERDAM (AP) — Google has begun deleting some search results at the request of its users, following a court ruling that European Union citizens have a right to ask for the removal of embarrassing personal information that pops up on a search of their names.
Several weeks after the May ruling by the European Court of Justice on the so-called ''right to be forgotten,'' the company set up an online interface for users to register their complaints.
The company said Thursday it has begun taking down results this week. But Google's European spokesman Al Verney said there is a significant backlog to work through. At last report, more than 50,000 people from multiple nationalities had filed requests to have information removed.
The company is not releasing information on what percentage of complaints appear to fall into areas the court specified as potentially objectionable: results that are ''inadequate, irrelevant or no longer relevant.''
Europe's national data protection agencies have said they expect a mixed bag of 'legitimate' complaints, as well as some that are clearly not and some borderline cases.

Critics of the ruling say removing result links is censorship, and will lead to politicians and criminals requesting elimination of information. But supporters note the court specified Google should not remove links to information when the public's right to know about it outweighs an individual's right to privacy.
In cases where the company decides to reject a response to scrub results, it informs the person that complained of its decision. Then it tells them how to contact their national data protection agency if they disagree with the decision and want to pursue the matter further.
Google is only deleting information that appears on its own results pages. It has no control over information on external websites, which did not fall under the court's ruling.
Specifically, Google asks users to "explain how this URL in search results is irrelevant, outdated or otherwise inappropriate." This is essentially the same vague, verbatim language used by the Luxembourg-based European Union Court of Justice in its earlier ruling establishing the Right to Be Forgotten.
Beyond this language no further guidelines or criteria have been established by European courts, data protection authorities or governments to determine the legitimacy of removal requests. One factor will have to be status as a public or private figure. Furthermore, there's currently no process for appeal if Google, in its sole discretion, declines.
Google appears to have total discretion over what's removed and what remains in its index. The company has indicated it will seek to strike a balance between the right to know and Right to Be Forgotten.
It may well be that a fair process emerges that grants "legitimate" requests and blocks those that aren't. However, that very much remains to be seen. Without a set of criteria or standards, which the Google advisory committee may help develop, there will be a lot of subjective decision-making over what counts as "irrelevant, outdated, or otherwise inappropriate."
Related Entries supplied by Marketland