This has been a groundbreaking year for Media Crush. 
Finally, we have discovered we are not alone!
With new relationships and partnerships materializing and taking shape we are laying a strong foundation to grow as forecasted in 2011!
Great things lay ahead as Media Crush will at long last be enabled to complete our local geocentric and category rich network of URLs!
We thank our long list of loyal customers for sticking with us through the growing pains! 
Truth is Media Crush Delivers on expecatiations for a fair price.
We are looking forward to meeting new people and adding more customers to our family in 2011.
This year we have seen quite a lot of change; some good and some not so good.  
Everone who was already a self proclaimed expert in SEO has now become an expert on social media,reputation management and inbound marketing;  will this ever stop…can it be stopped?   Is there no end?  When you offer time tested well crafted solutions in these areas where greed driven snake oil sales companies come out of the woodwork claiming to offer  "the same" service for next to nothing – well things can  tend to get frustrating.
Realizing that part of the end game is to produce revenue hence we experience;  the selling out of  Firefox, the further bastardization of Facebook, MySpace attempts to linger on, pending threats of Twitter global commercialization and the growing force of G ( best to be left unamed) poking deeper into our personal data to add percentage points to Serge Brin and Larry's stock portfolios…There are many more and too many to mention.
We do admire Hubspot, AMA Boston, 6one7, Fitzy the man with the plan, Dave Skywalker, Food Service Advisor, UNICA, New England Bridal Affair publisher Clara Tompkins, Vampire Weekend, Dirty Water TV, LinkedIn,  and many more…
So what does 2011 hold for Media Crush? Hmmmm…..we do have to keep some things a little private
In the meantime – Let's Make some Lemonade!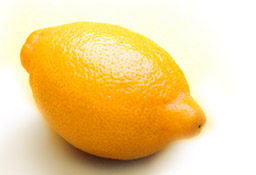 Make Lemonade!