Company on the Move!

Sometimes the world gets smaller and you can uncover a treasure in the most unlikely of spaces.
While working with Arena Sports Bar – Grill and Nightclub a discovery was made yesterday – filled with "Aha moments, "game changer" thoughts  and bursts of light bulbs popping over head scenarios.
In a meeting with Perkloud on behalf of Arena the internal mind mapping about the product and marketing contact nostalgia melded to present day opportunities immediately.
Perkloud provides tiered marketing solutions as it delivers value to consumers, venues and brands with an easy to employ and participate in mobile and web platform.   To not consider it as part of your marketing strategy is a misstep.  The company's website message includes " Perkloud is creating a seamless engagement environment via a new media platform",  furthermore, it is precise and stoked with value.   Prizes, contests and discounts are reasons to join and stay active with Perkloud as a consumer – seems to make more sense and bring more value than receiving a badge or being able to claim yourself as mayor.
The  meeting was with Chief Creative Officer and Co-Founder Mike Kelly and Director of Account Management Ross Barnicle for a direct and informative meeting – It's rare that the connection on subject matter and application goes so smoothly when applied to an industry still working on the technology curve – this was one of those moments where everything clicked for all parties at the table.
Over the past months, Arena has been deciding on whether or not to step into a custom mobile app as an integral part of growing its loyalty program.  The savvy ownership understood that social media does carry with it  some  measurable data and branding benefits but there is nothing there that actually belongs to the business,  add to that the number of infractions against hospitality businesses flares at each new revenue driven parameter Facebook releases;  Sorry owner but we can't invite our friends to anything right now…or the Vaderesque threats to ban a business from Facebook completely – please say good bye to that style of branding and loyalty building and to your time and financial investment losses in the process.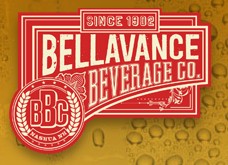 Bellavance Beverage was the channel that connected Arena and Perkloud – The product has been in place but venues have been slow to adopt as technology is still not something the industry wholeheartedly embraces with many owners unfortunately putting it on the lower tier of marketing priorities due to previous bad experiences, staffing, ease of use and clearly understanding the layers of value and return it will bring.
Perkloud makes it easy to get started  – the expense is nominal to nil when compared to building a custom mobile marketing strategy platform.
Having the distribution channel champion the Perkloud movement is brilliant and proves a win for consumers, brands and the venue. Congratulations to Chelsea Murfitt Marketing Coordinator at Bellavance Beverage as she has made sure that Perkloud is well represented in southern NH and is working to increase Bellevance marketing and promotional events value to to venues with Perkloud.
The value of  driving an online and mobile community with focus on driving engagements and building data, data that belongs to the venue continues to grow exponentially and there is no sign of it slowing down.  Perkloud can do a lot for your business – with an easy to use dashboard and the experience to understand the value the product delivers to each layer of the marketing strategy is a strength many competitors in the space fall short on.
In the months ahead, we will revisit Arena's success with this soon to be industry leading product – want to find out more CLICK HERE to jump to their website.     Perkloud is creating a new category where media channels can engage with each other to maximize value to all involved.