5 Reasons Search Marketers Shouldn't Discount Bing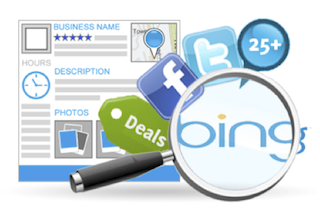 If you're a search marketer, it may be time to take another look at Bing.
According to comScore's July 2011 U.S. Search Engine Rankings, Bing's U.S. market share in explicit search has held steady at 14.4 percent for the past two months, up from 14.1 percent in May. As Bing also powers Yahoo's search results (which got a slight bump in July, accounting for 16.1 percent of searches, up from 15.9 percent in June), Bing now has a 30.5 percent total market share. Meanwhile, Experian Hitwise reported that Bing-powered search accounted for 28.05 percent of searches in July 2011, with 12.98 percent of searches conducted on Bing and 15.07 percent on Yahoo.
Although Google still retains its overwhelming 2-to-1 lead (65.1 percent market share in July according to comScore, down from 65.5 percent in June; and 66.05 percent in July according to Hitwise), with Bing's market share either near or exceeding the 30 percent mark, there are a number of reasons search marketers shouldn't discount it. Here are five of them.
1. Bing's New Business Portal Offers Some Cool Features & Functionality
Small businesses can easily create a discount coupon, promotion, or rebate right in the Bing Business Portal. The Deal Editor lets you customize printable coupons or mobile offers, which can be time-limited. Bing even helps with promotion: displaying the offers on Bing search results and business listing pages – all for free.
Small businesses can also launch free mobile websites via the business portal.
2. Bing Now Integrates Social Media With Its Local Listings
Bing allows business owners to post Facebook widgets and Twitter profiles on local listings page and has also integrated Facebook into its ranking algorithms and search results pages. The end result is that Bing does a good job of providing socially relevant results – showing users what their favorite companies and brands are saying and what their friends are liking and sharing online.
3. It's Easy for Businesses With Multiple Locations to Claim Their Local Listings on Bing
Until recently the process of claiming Bing listings for businesses with multiple locations was so cumbersome that many marketers didn't bother. If your business has hundreds or thousands of locations, who has time for all the PIN code verifications and postcards or phone calls?
That changed in mid-May, when Bing began accepting bulk uploads for businesses with more than 25 locations. We are in the process of testing the performance of Bing's bulk uploaded listings on behalf of our clients and are optimistic that this is the first step of many that Bing will take to help national brands leverage local search.
4. Bing's Business Portal Provides Business Owners With Flexible Account Access
Businesses can now allow their digital agencies and search consultants to access their Business Portal for managing and updating listing information. Bing even provides controls for what they can edit and whether they can add users to the account.
5. Bing May Do a Better Job of Helping You Reach Your Target Audience
Bing's demographics tend to favor people over age 35, with children, and who are more financially well-off. In addition, data released by Microsoft states that "Bing users are 11 percent more likely to buy than Google users, and 31 percent more likely to purchase than the web's general user. Bing's is a decidedly 'shoppy' demographic that e-commerce companies should not ignore."
While Bing has a long way to go to catch up to Google in terms of audience size, Bing continues to pour effort and resources into developing new technologies. Examples include integrated voice search in the Windows Phone 7, and the detailed imagery and opportunity for richer search experiences through Bing Maps' aerial photography capabilities. Businesses can capture amazing panoramas of their locations using Microsoft's Photosynth application, and then publish the images to Bing Maps to engage consumers and encourage sharing.
As Bing strives to make search more social, engaging, and useful, its recent enhancements and forthcoming technologies are certainly worth reviewing by businesses looking for ways to increase their customer base.